TOYOCONNECTOR TC3-B Coupling
Couplings for factory pipe lines (Toyox hose genuine couplings)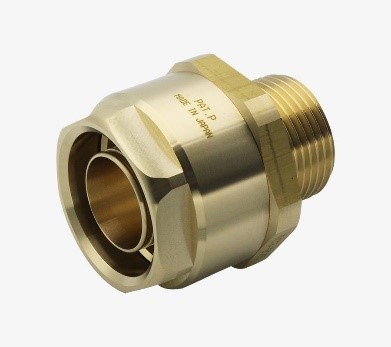 TOYOCONNECTOR is a hose manufacturer designed coupling exclusively for TOYOX hoses.
It is a hose coupling that is useful in improving productivity, safety and energy saving properties by preventing problems such as insufficient flow, fluid leakage and hose disconnection between the hose and coupling, and improving the installation process of the hose to the coupling.
For better productivity, safety and energy saving properties, we recommend that you select hoses suitable for your specific application and conditions.
* It is the successor to the previous models TCB and TCBB.
| | | |
| --- | --- | --- |
| Connection Surface | Connection Method | Inner Diameter for Hose (mm) / Coupling Specification |
| Hose Side | Cap Nut | 9,12,15,19,25 |
| Device Side | Male Thread | R3/8,R1/2,R3/4,R1 |
Important
*Because of the presence of threads,This is not appropriate for sanitary hoses (such as used for foods). Use for foods may result in safety issues in the product.
*The TOYOCONNECTOR is designed as a genuine coupling for Toyox hoses. Toyox makes no guarantee that the TOYOCONNECTOR will function properly if connected to another manufacturer's hose.
Feature:
 Prevents leaks and disconnections
Hose insertion is easy and the special construction is fastened with a rubber cap. The coupling prevents hose disconnections and fluid leaks.
 Time savings
Hose insertion and removal is easy for increased efficiency.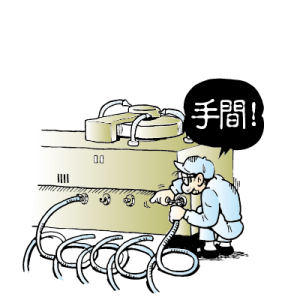 Standardization of work (hyojunka)
Fasten the cap nut fully to complete the operation.
Hose insertion is simple and can be performed reliably and consistently no matter who does it.
 Reduced pressure loss
There is less fluid leakage, and with a larger effective surface area (hole diameter) than a barb fitting, there is less pressure loss.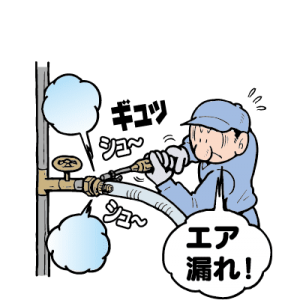 Waste reduction
Coupling units can be reused, reducing waste and cutting costs.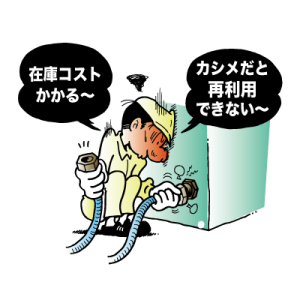 Resistance to vibration
Hose problems due to leaks and disconnections caused by vibration are prevented, and earthquake and other disaster preventive maintenance, as well as restoration work after a disaster, are made easy.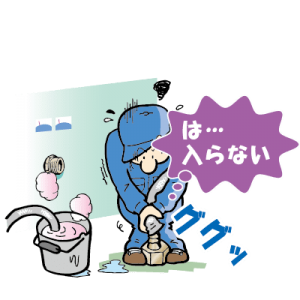 For more information, please contact to us now!