TAKEX XGM2-A Series Barrier Sensor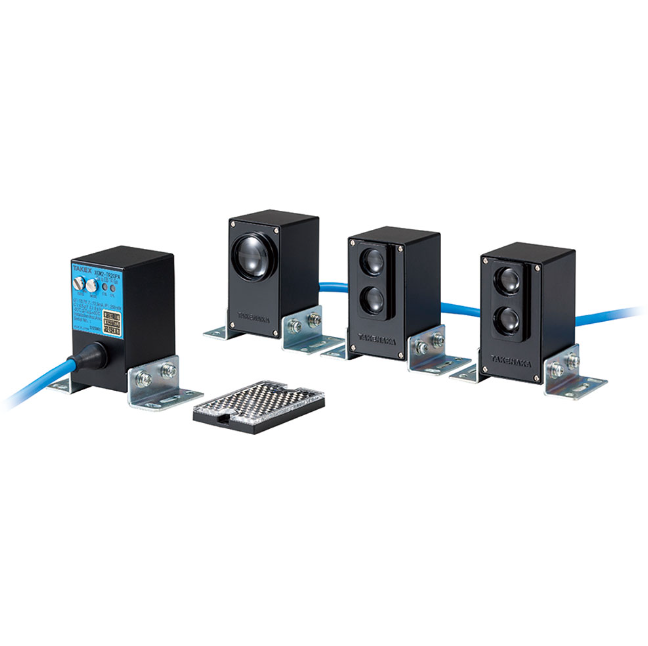 Compliant with light radiation explosion - proof structure(IEC60079-28)
Providing the highest level of safety in explosion-proof areas
・Achieves high robustness
Die-casting is used for the main body case.
・Excellent maintainability
Adopts glass lens.
・Improved ease of use
You can switch between light on and dark on by operating a switch.
The adoption of a sensitivity adjuster allows for delicate adjustments.
・Selectable connection methods
Lineup includes cable pull-out type (5m) and connector type.
・Explosion-proof performance: Ex ia ⅡB T4 Ga
・Examination pass number:
No. TC22736 (TIIS) *Thru-beam type, Diffuse reflection type
No. TC22735 (TIIS) *Reflector type
Application-1 Detects objects in explosive dangerous area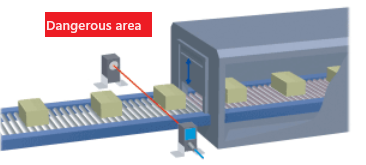 ・Barrier sensor XGM2A series
Application-2 Automobile paint process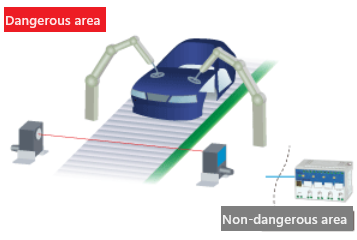 Stop position detection
・Barrier sensor XGM2A series
Application-3 Positioning detection in dangerous areas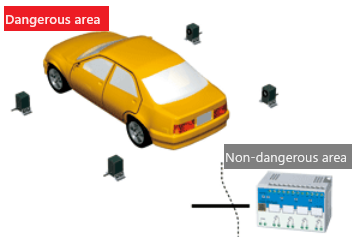 Detects in explosion-proof areas such as around painting robots and inside painting booths.
With a robust metal body and glass lens, it is resistant to solvents and is also available with an air purge or airless hood.
・Barrier sensor XGM2A series
XGM2-A Series lineup
| | | | | |
| --- | --- | --- | --- | --- |
| Model | Detection method | Detection distance | Connection method | Explosion-proof performance (target gas) |
| XGM2-T20A | Thru-beam type | 20m | Cable pull-out type | Ex ia ⅡB T4 Ga |
| XGM2-T20PA | Thru-beam type | 20m | Cable pull-out type with connector | Ex ia ⅡB T4 Ga |
| XGM2-M5A | Reflector type | 0.4 ~ 5m (K-7)、0.3 ~ 7m (K-8) | Cable pull-out type | Ex ia ⅡB T4 Ga |
| XGM2-M5PA | Reflector type | 0.4 ~ 5m (K-7)、0.3 ~ 7m (K-8) | Cable pull-out type with connector | Ex ia ⅡB T4 Ga |
| XGM2-R05A | Diffuse reflection type | | Cable pull-out type | Ex ia ⅡB T4 Ga |
| XGM2-R05PA | Diffuse reflection type | | Cable pull-out type with connector | Ex ia ⅡB T4 Ga |
▼ For more information, please contact us ! ▼