CKD :A human assist "Power arm" PAW Series .
CKD :A human assist "Power arm" PAW Series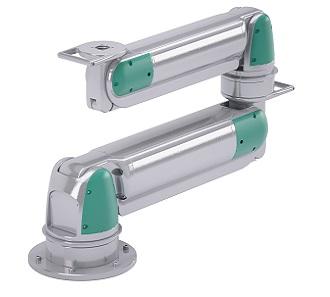 A Human Assist product that contributes to alleviating workloads in the workplace and securing workers safety, based on the concept of solidarity with workers.
With multi-axis specifications, it can be folded and stored and is compact when stored as well. Freely select combinations of up to 3 axes according to the application and location, making it possible to transport heavy objects to higher and farther locations.
In the heavy objects transport process, it is suitable for the work of lifting from waist-height to chest level and carrying horizontally avoiding obstacles above.
This offers support for women contributions to the workplace and improvement of multi-operator work.
Features
[Easy operation]
Useful when transporting heavy objects! Smoothly transportable with reduced weight.
The center of gravity is close to the operator, for high operability.
As well as increasing ease of operation with the handle mounted on the joint, this allows simple and safe operation without contact with moving parts.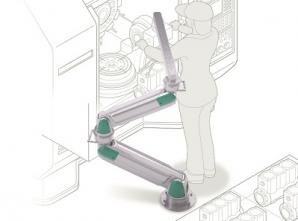 [Specialized for stacking and unloading of work]
Equipped with a vertical axis, making palletizing / depalletizing processes easy, conventional PAW space saving, compactness and light touch are maintained.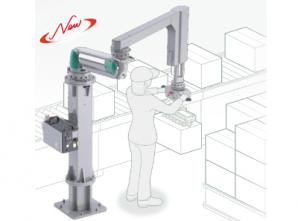 For more details,pls feel free to contact us