TOKIWA CHEMICAL | Glue for preventing load collapse "TOKIWANOL NS"

Tokiwanol NS is water-based adhesive has been developed in order to solve the load collapse during storage and transport of cardboard boxes and craft paper products. And eliminates the problem of hot-melt adhesives, stretch film and PP bands that have been conventionally used for non-slip applications.
Advantages
Excellent fixation effect
The stability of the entire pallet load during storage and transport can be greatly improved by using Tokiwanol NS when you stack products packaged in cardboard boxes or craft bags.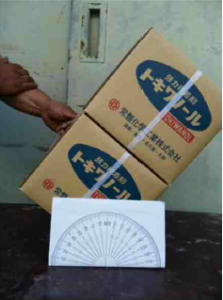 Easy to depalletize
A cardboard box firmly fixed is easily peeled off at depalletizing.
Anti-blocking
Does not damage the surface of the cardboard box and paper bag at depalletizing.
Little spreading mark
Spreading mark is invisible compared to conventional products.
Recycable
Easy to recycle the cardboard box compared to hot-melt adhesives.
Economical
Low cost compared to other methods because you can prevent load collapse in a small amount.
Safe raw materials
All raw materials are not applicable to next Japanese laws.
・Chemical Substances Control Law
・Industrial Safety and Health Act
・Poisonous and Deleterious Substances Control Law
・PRTR Law
Safe Product
Completely safe water-soluble adhesive, and does not generate toxic gas.
Environmental consideration
Require no heat source (high-capacity) such as hot-melt adhesives and leads to reduction of environmental impact in terms of electricity usage.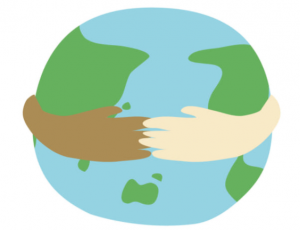 Spraying method
You can choose the application method. Automatic spraying equipment if a large amount, a handgun or hand-painted if a small amount.
◆ Fully automatic coating machine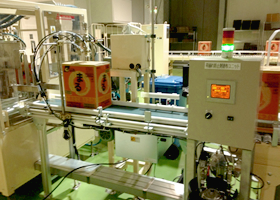 ◆ Hand gun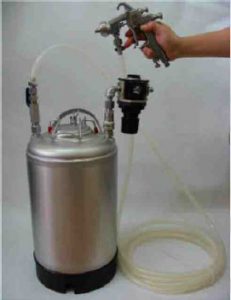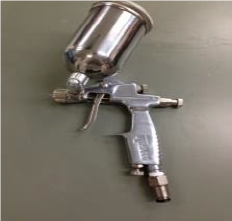 ◆ Oiler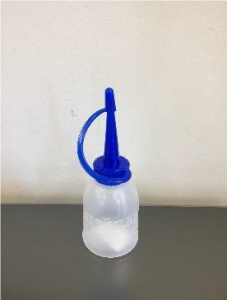 * The lower the viscosity, the faster it soaks and dries faster.
* The drying speed varies depending on how you apply it. Please choose according to the product to be loaded and the application.
* Can be reloaded until it dries.
* The longer the storage period, the higher the viscosity. (Recommended storage period is 3 months)
*It can also be adjusted by the application method.
Apply thickly: dry slowly (Bead application)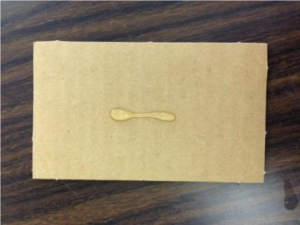 Apply thinly: dry quickly (Spray application)