KING JIM BOOGIE BOARD BB-13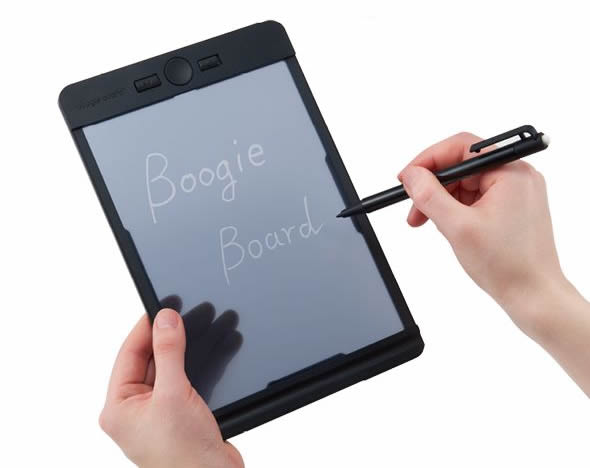 KING JIM's boogie board is the electrical memo pad with the stylus pen.
You can easily write and delete your memo on the pad every time you wish.
KING JIM has recently launched the compact model, BB-13 with 9.1inch LCD screen.
Definitely try this handy memo pad.