Daiichi Denki Corporation :"HySerpack" Next-generation hydraulic drive unit
The Hybrid Actuator "HySerpack"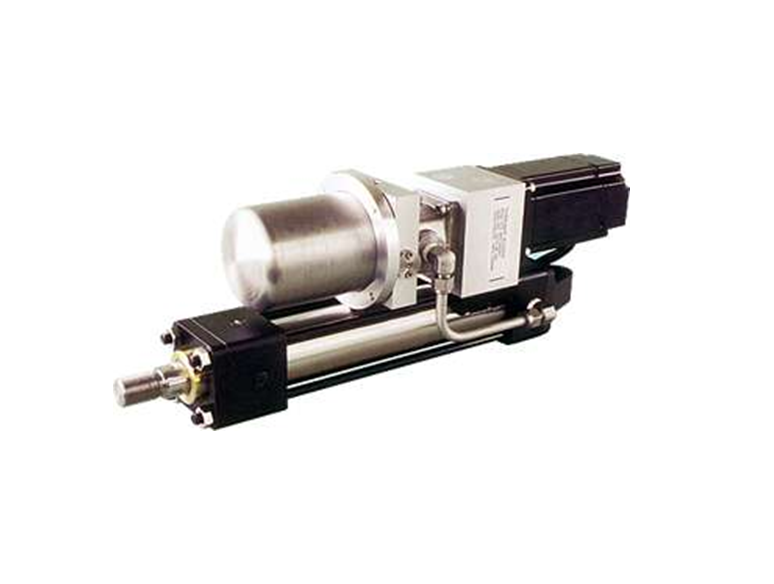 Merits
1. No hydraulic piping and other works required
2. Electricity cost reduction
3. Energy saving
4. No maintenance required, environment friendly
→ By using "HySerpack", hydraulic machinery manufacturers can dramatically reduce their design and manufacturing costs, and users can achieve ultra-energy saving operation.
This unit type hybrid actuator that overcomes disadvantages of the conventional hydraulic drive system, is easy to use, and is easy to assemble. Eliminates the piping that causes oil leakage, does not use the control valve that was the cause of more complicated piping, and allows the use of flammable oil even in a dangerous place where the amount of hydraulic oil used is extremely small. This is a next-generation hydraulic drive system that reduces energy consumption and environmental load by drastically reducing power consumption. Moreover, it is a hydraulic servo control system that adopts a full-fledged feedback control system.
There are two control types depending on the position sensor.
DHA (Direct Drive Hybrid Actuator)  : It is an ultra-compact and precise servo actuator that does not use any control valve.   The absolute output linear scale is built into the cylinder.
PTP (Point To Point Type)   : Economy type hybrid actuator with limit switches attached to the cylinder. Speed switching and stop positioning are performed with four limit switches.
Application examples:
◆ 1.   1000KN precision press
◆ 2.   Hydroforming molding machine
◆ 3.   Press brake
◆ 4.   Hybrid actuator
◆ 5.   Aircraft steering system
◆ 6.   Attitude control of high-speed vessels
◆ 7.   Ship steering and anti-sway device
◆ 8.   Water gate opening and closing device
◆ 9.   Continuous casting equipment for steelmaking
◆ 10. Parallel link motion base
◆ 11. Force Standard FS200