duAro by KAWASAKI ROBOTICS
duAro1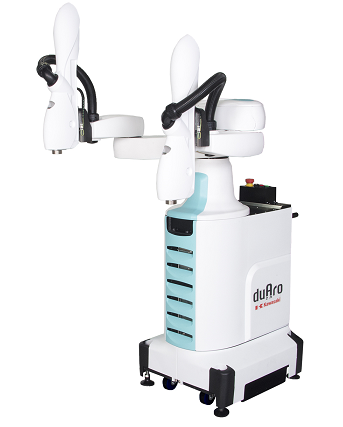 duAro2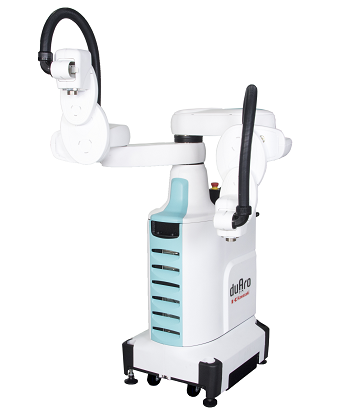 We would like to introduce the Dual-Arm SCARA Robot "duAro" by Kawasaki Robotics.
A brand new offering that realizes the concept of an innovative Dual-Arm SCARA Robot which can safely collaborate with humans in work operations.
Lineup 
duAro1
Payload2 kg each arm
(4 kg total)
Axes4 axes each arm
Repeatability±0.05 mm
duAro2
Payload3 kg each arm
(6 kg total)
Axes4 axes each arm
Repeatability±0.05 mm
Feature
---
Space-Saving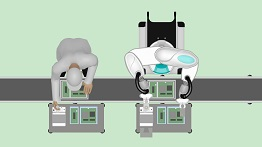 With its two co-axial arms, duAro can fit into a singleperson space, and provides a wide collaborative working range
Easy Teaching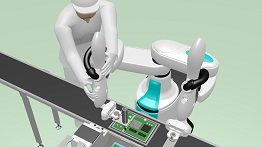 Direct teaching with dedicated tablet software enables non-skilled operators to teach and operate the robot intuitively
Safety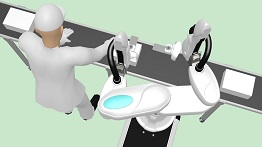 In the event of a collision with the worker, the collision detection function will stop the duAro safely. In addition, the soft materials on the arm surfaces also reduce shocks
Easy Introduction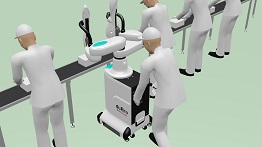 The wheeled base that accommodates the arms and controller enables the user to move the robot to any location
*Caution!
This function can reduce damage in case of an accident, but will not prevent accidents from occurring. Users are required to carry out safety risk management before use.