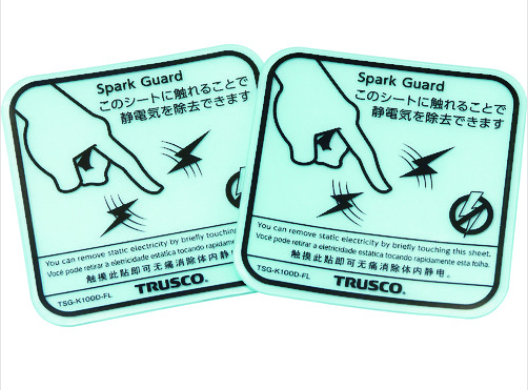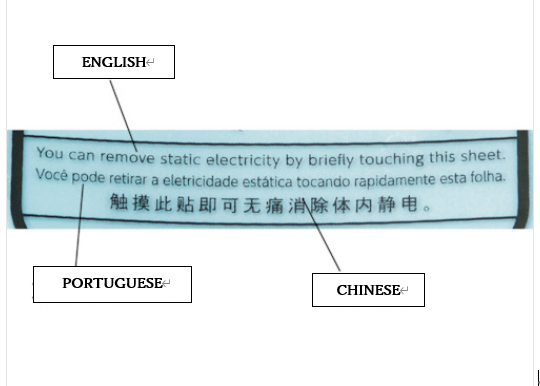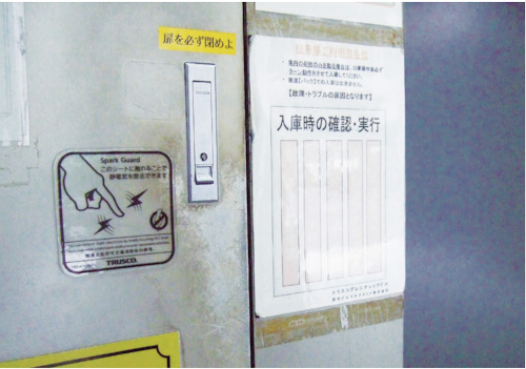 Features
It can be attached to all metal parts, including doors of Cars, factories, hotels, elevators, general homes, offices, etc., and removes static electricity accumulated in the body just by touching it.
As the base material is transparent, it will not spoil the design of the part to be pasted.
It is simple design that you can recognize at a glance.
Use
A place where you can feel the electrostatic shock of the metal and plated parts.
SPEC
・spec
·         Surface resistance value: 10 × 10 [[9-10]] OHM With double-sided tape

width(mm):100
height(mm):100
thickness(mm):1.5
Pack quantity (sheets):2
Sheet dimensions (mm):100×100×1.5

Material

Special static elimination resin (PVC base)

Mass / mass unit
Country of manufacture
Japan