VESSEL Ion Parts Cleaner Vertical Type No.IPC-V4
IPCV4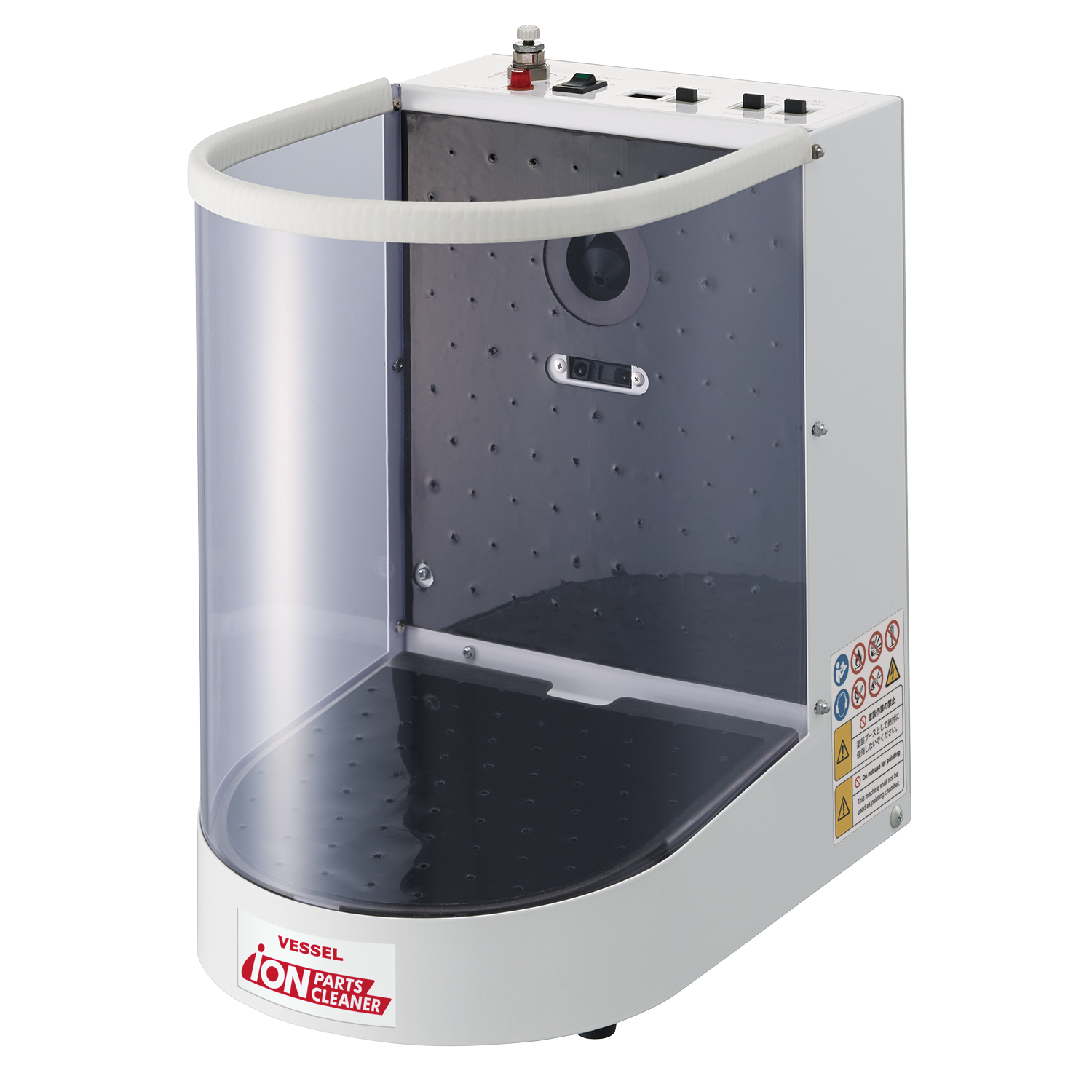 Industry-first!! Dust Box Type Ion Cleaner
[Ion Parts Cleaner Vertical Type No.IPC-V4]
Foot-installed type Static eliminator / Dust collector
* Industry-first!! Dust Box Type Ion Cleaner.
*When you insert the workpiece by hand through the opening at the top, the sensor detects it and the ion air blows off dust from the workpiece while removing static electricity.
*Dust is collected by the adhesive gel sheets and the paper pack filter.
*Small footprint design saves the desk space.
 [PRODUCT SPEC]
Ionizing method : AC high frequency corona discharge
Ion balance : ±10V
Item PKG (mm)
430 x 380 x 200
Contents
* Power adapter AD24-IT19 CJ or AD24-IT19E
* Adhesive gel sheet for internal wall side (with magnet sheet) IPC-V4GB (Al「eady installed)
* Adhesive gel sheet plate forbottom side
* Paper pack filter (6 pcs) IPC-A3F
*2P-3P conversion adapter
* Tilt adjustment spacer (2 pcs)
* Instruction manual (IPC-V4, N-3)
Parts
* Adhesive gel sheet for internal wall side (with magnet sheet) IPC-V4GB (EDP No.806152)
* Adhesive gel sheet for bottom side IPC-V4GD (EDP No.806153)
* Needle electrode GN-H (EDP No.806124)
* Paper pack filter (6-pc set) IPC-A3F (EDP No.806126)
Relevant
Ion Parts Cleaner No.IPC-A4